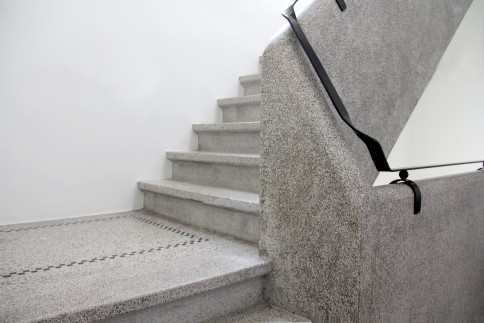 The office is run by two senior-project architects, Kurt Van Belle and Patricia Medina.
The office is organized in such a way so each project phase can be personally supervised by both of them. Depending on the project, we seek to work together with engineers, urban planners and artists. We like to work as a team, allowing each member to have a voice in the whole design process.
Van Belle & Medina collaborate with many highly regarded engineers, urban planners, landscape architects and artists in Europe such as Laurent Ney Engineering Office Brussels, Vogt Landscape Architects Switzerland-London-Berlin and the artist, Koen Vanmechelen Belgium
Our clients include OCMW St Truiden, OCMW Lommel, the City of Antwerp, the Municipalities of many Belgium Cities, VDAB, VESPA…. Projects under the direction of VMSW, housing projects for Zonnige Kempen, Elk Zijn Huis, Vivendo, and De Oostendse Haard etc.
Van Belle & Medina commits itself fully to each of its projects, and stands for an open dialogue with the client through each design process. The way a message is formulated in drawings, images and supports is fundamental to enable a good communication between all groups.
Involvement and free flow of information during the whole design process is crucial to achieving the best results. We pride ourselves on having a constant and open dialogue between client, consultants, advisory councils and all other participatory parties.